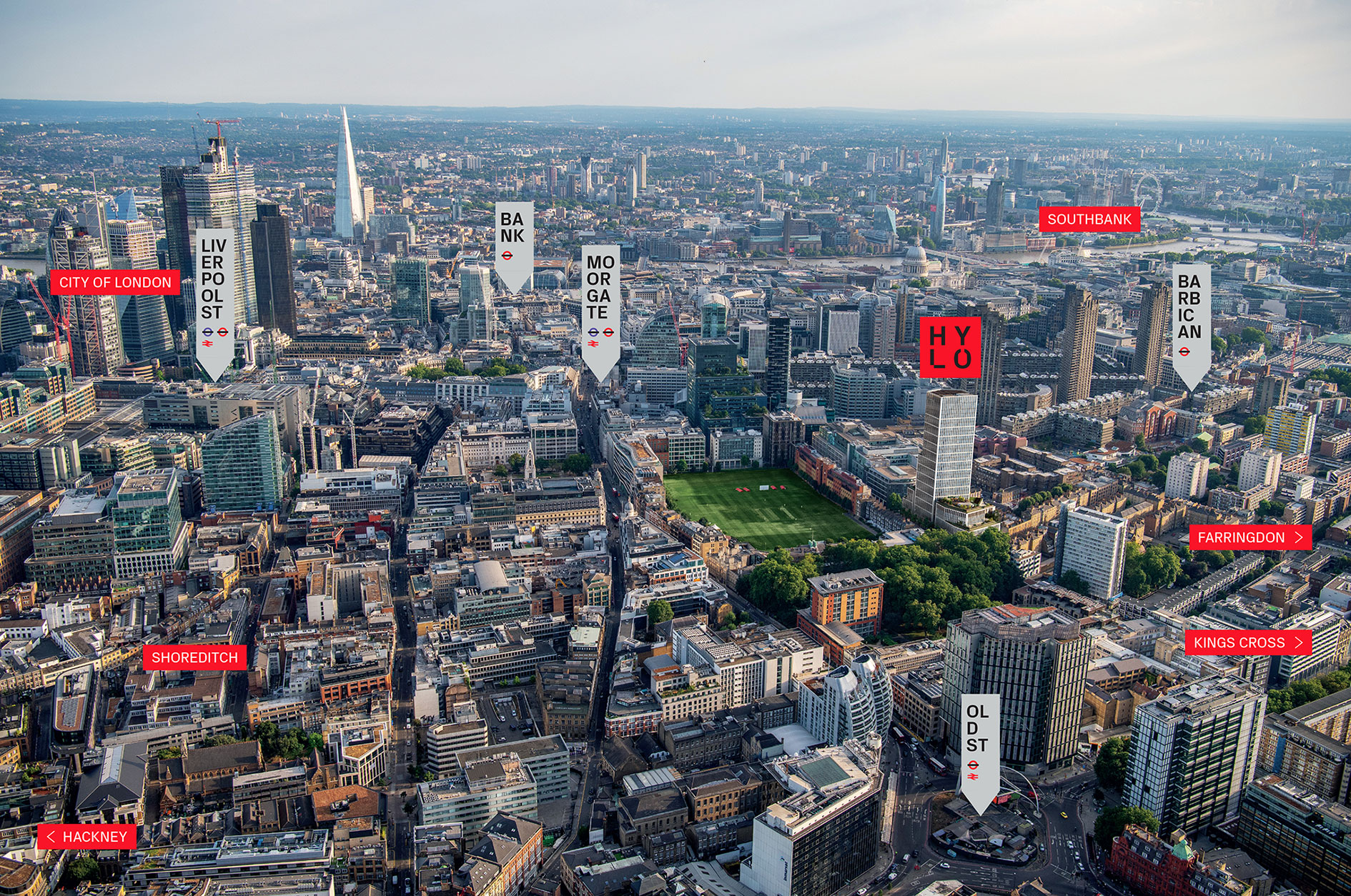 Served by four key London stations – Shoreditch High Street, Old Street, Liverpool Street and Moorgate – HYLO is your key to fast and easy access in, out and around the capital.
Only minutes away, Central London and the iconic areas of The West End, The South Bank and Covent Garden are the perfect places to impress clients and entertain new business. Over the next decade, the area
will unlock a new era in connectivity when it becomes a major Crossrail destination.
But if jet-setting is more your thing, London City Airport can be reached within 38 minutes and all other major London Airports in under an hour.
01
02
03
04
05
06
/
- STATIONS
OL
D
ST
5 mins
walking time
2 mins
cycling time
MO
OR
GA
TE
6 mins
walking time
3 mins
cycling time
LIV
ER
PO
OL
ST
9 mins
walking time
4 mins
cycling time
BA
NK
15 mins
via northern line
6 mins
cycling time
FA
RR
IN
GD
ON
11 mins
via circle line
from Moorgate
5 mins
cycling time
LDN
BR
ID
GE
16 mins
via northern line
from moorgate
11 mins
cycling time
KI
NG
SX
12 mins
via northern line
from old street
13 mins
cycling time
WA
TE
RL
OO
21 mins
via northern line
from old street
16 mins
cycling time
ST
AN
ST
ED
56 mins
via Stansted
Express
HE
AT
HR
OW
41 mins
via Elizabeth
Line
GA
TW
ICK
55 mins
via National Rail